Johnny Gandelsman, violin
Colin Jacobsen, violin
Nicholas Cords, viola
Michael Nicolas, cello
"They are four classical musicians performing with the energy of young rock stars jamming on their guitars, a Beethoven-goes-indie foray into making classical music accessible but also celebrating why it was good in the first place." —Pittsburgh Post-Gazette
Hailed as "the future of chamber music" (Strings), the veteran string quartet Brooklyn Rider presents eclectic repertoire and gripping performances that continue to draw rave reviews from classical, world, and rock critics alike. NPR credits Brooklyn Rider with "recreating the 300-year-old form of string quartet as a vital and creative 21st-century ensemble."
In fall 2018, Brooklyn Rider released Dreamers on Sony Music Masterworks with celebrated Mexican jazz vocalist Magos Herrera. The recording includes gems of the Ibero-American songbook as well as pieces written to texts by Octavio Paz, Rubén Darío, and Federico García Lorca—all reimagined by arrangers including Jaques Morelenbaum, Gonzalo Grau, Diego Schissi, Guillermo Klein, and Brooklyn Rider's own Colin Jacobsen. They will tour to support the album beginning at New York City's Jazz at Lincoln Center. Brooklyn Rider will also debut their Healing Modes project this season which presents Beethoven's Opus 132 in its entirety alongside five compact new commissions which explore the subject of healing from a wide range of historical and cultural perspectives. Composers include Reena Esmail, Gabriela Lena Frank, Matana Roberts, and recent Pulitzer Prize winners Caroline Shaw and Du Yun.
To start the 2017–2018 season, Brooklyn Rider released Spontaneous Symbols on Johnny Gandelsman's In a Circle Records label. The album featured new quartet music by Tyondai Braxton, Evan Ziporyn, Paula Matthusen, Kyle Sanna, and Brooklyn Rider violinist Colin Jacobsen. Works from that recording were also featured in live performance for Some of a Thousand Words, the ensemble's recent collaboration with choreographer Brian Brooks and former New York City Ballet prima ballerina Wendy Whelan. An intimate series of duets and solos in which the quartet's live onstage music is a dynamic and central creative component, Some of a Thousand Words was featured at the 2016 Jacob's Pillow Dance Festival, before two U.S. tours, including a week-long run at New York City's Joyce Theater. This season the quartet reunites with Whelan and Brooks for a second North American tour. They also teamed up with banjoist Béla Fleck—with whom they appeared on two different albums, 2017's Juno Concerto and 2013's The Impostor—for concerts in Texas, Oklahoma, Arkansas, Colorado, and Montana. Other recent highlights include partnering with two instrumentalists who are at the forefront of their respective genres, jazz saxophonist Joshua Redman and Irish fiddle master Martin Hayes. The tours with Redman and Hayes were the product of multi-season collaborations that will continue and include new recordings with both artists. Balancing these collaborations was a full schedule of quartet performances across the U.S., as well as in the U.K., Sweden, and Germany.
During the 2016–2017 season, Brooklyn Rider released an album entitled so many things on Naïve Records with Swedish mezzo-soprano Anne Sofie von Otter, comprising music by Colin Jacobsen, Caroline Shaw, John Adams, Nico Muhly, Björk, Sting, Kate Bush and Elvis Costello, among others. The group toured material from the album and more with von Otter in the U.S. and Europe, including stops at Carnegie Hall and the Opernhaus Zürich. Additionally, Brooklyn Rider performed Philip Glass's String Quartet #7, furthering a relationship with the iconic American composer which began with 2011's much-praised Brooklyn Rider Plays Philip Glass and continued with the release of Glass's most recent quartets on the composer's Orange Mountain Music label in December 2017.
In 2015, the group celebrated its tenth anniversary with the groundbreaking multi-disciplinary project Brooklyn Rider Almanac, for which it recorded and toured fifteen specially commissioned works, each inspired by a different artistic muse. Other recording projects include the quartet's eclectic debut recording in 2008, Passport, followed by Dominant Curve in 2010, Seven Steps in 2012, and A Walking Fire in 2013. In 2016, they released The Fiction Issue with singer-songwriter Gabriel Kahane, with the title track a Kahane composition that was premiered in 2012 at Carnegie Hall by Kahane, Brooklyn Rider and Shara Worden. A long-standing relationship between Brooklyn Rider and Iranian kamancheh player Kayhan Kalhor resulted in the much-praised 2008 recording, Silent City.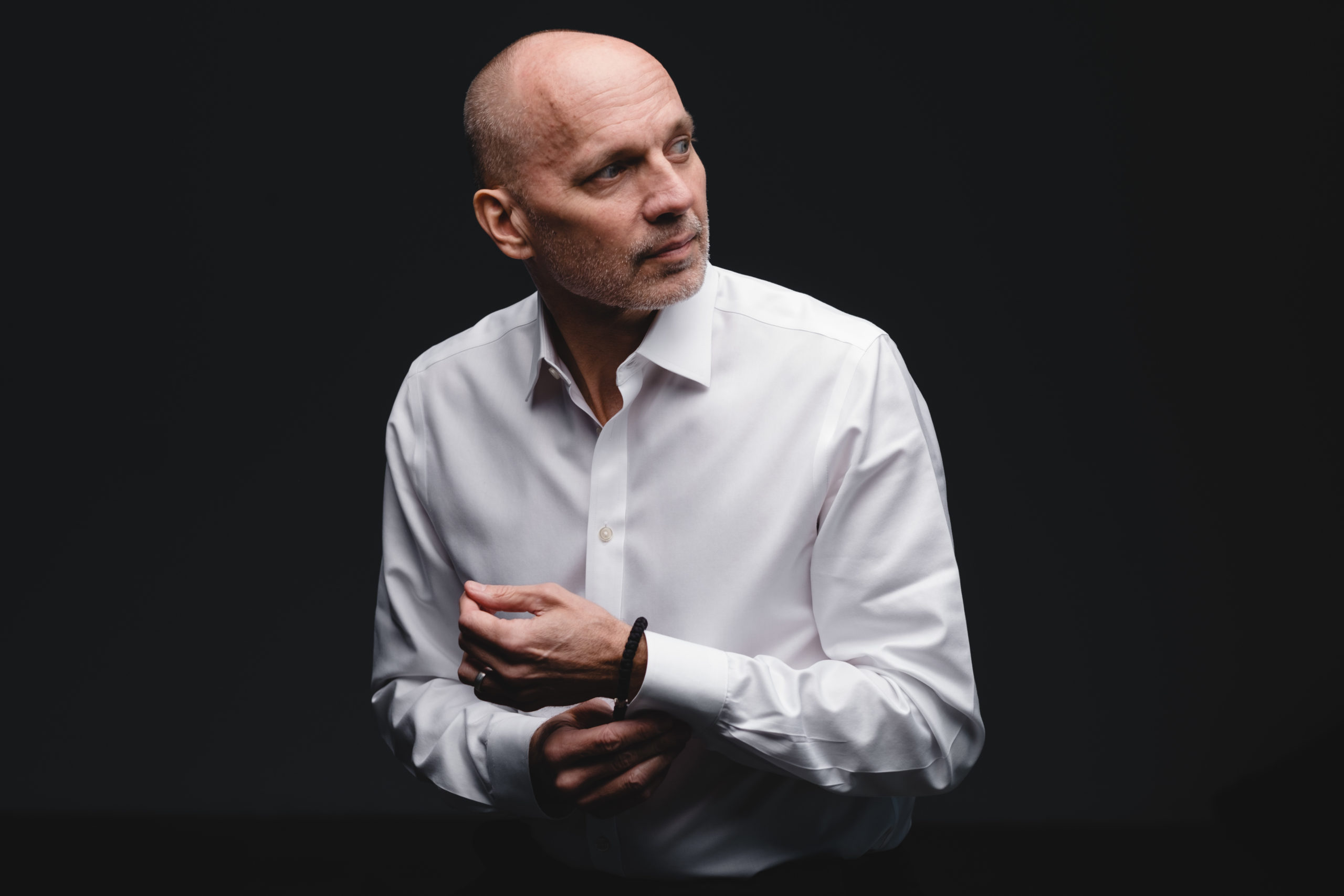 ---
Praised by the New York Times for his "Lisztian thunder and deft fluidity," and the San Francisco Chronicle as "ferociously virtuosic," pianist Paul Barnes has electrified audiences with his intensely expressive playing and cutting-edge programming. He has been featured seven times on APM's Performance Today, on the cover of Clavier Magazine, and his recordings are streamed worldwide.
Celebrating his twenty-three-year collaboration with Philip Glass, Barnes commissioned and gave the world première performance of Glass's Piano Quintet "Annunciation" with the Chiara Quartet at the Lied Center for Performing Arts on April 17, 2018. The work is Glass's first piano quintet and first work based on Greek Orthodox chant. Barnes who shares with Glass a love for ancient chant, serves as head chanter at Annunciation Greek Orthodox Church in Lincoln, Nebraska. Barnes sang the beautiful communion hymn of the Annunciation for Glass who then agreed to base the new work on that chant. In a Journal Star interview, Glass stated: "You have a world-class pianist in Paul Barnes. He's a pure piano virtuoso." The Journal Star described the world première as "meditative… striking… touchingly played by Barnes and the quintet, Annunciation is a romantic, late-period Glass masterwork." Fred Child, host of APR's Performance Today was present for the première and wrote: "Pianist Paul Barnes put together and performed a thrilling evening of music!" Child's interview with Barnes and Glass and the quintet will be featured on Performance Today in June 2018. The New York première took place on May 12, 2018, in the Grace Rainey Rogers Auditorium of the Metropolitan Museum of Art. New York Classical Review called the quintet a "fascinating mosaic of Glass's late style… with a warm inner expression that seemed to echo Brahms." And New York Music Daily labeled the quintet "magically direct… lushly glittering." Barnes will record the new work with Brooklyn Rider in January of 2019 on Glass's label Orange Mountain Music to be released in the late spring of 2019.
Barnes' twelfth CD New Generations: The New Etudes of Philip Glass and Music of the Next Generation has received rave reviews. Gramophone Magazine wrote, "Pianists of Barnes's great technique and musicality are a boon to new music." And American Record Guide commented, "This disc provides further proof of Barnes's ability to communicate new music with flair and passion." Produced by Orange Mountain Music, the recording features a selection of Glass's etudes juxtaposed with works by N. Lincoln Hanks, Lucas Floyd, Jason Bahr, Zack Stanton, Ivan Moody, and Jonah Gallagher. The sonic result is a breathtaking panorama of the energetic and expressive landscape that is twenty-first century piano music. Barnes has performed the recital version of New Generations in Vienna, Seoul, Rome, New York, Boston, Los Angeles, and Chicago, Interlochen, and most recently at the 2017 Music Teachers National Association Convention in Glass's hometown of Baltimore.
Barnes also commissioned and gave the world première of Glass's Piano Concerto No. 2 (After Lewis and Clark). The Omaha World Herald praised Barnes playing for his "driving intensity and exhilaration." Nebraska Educational Telecommunications' production The Lewis and Clark Concerto, a documentary/performance of the concerto featuring Barnes, won an Emmy for Best Performance Production. Additional performances included collaborations with conductor Marin Alsop at the prestigious Cabrillo Festival of Contemporary Music and also the Northwest Chamber Orchestra where the Seattle Times called Barnes' performance "an impressive feat." The world-première recording with the NWCO was released by Orange Mountain Music. Gramophone Magazine remarked that this recording is "certainly one of the most enjoyable recent releases of Glass's music…Paul Barnes is a shining soloist." Barnes will perform the concerto in November of 2018 at the famous Sichuan Conservatory of Music in Chengdu China as part of an inaugural American Music festival.
Orange Mountain Music also released Barnes' recording of his transcriptions from the operas of Philip Glass, including both the Trilogy Sonata and the Orphée Suite for Piano. Gramophone Magazine observed, "Barnes offers a surprisingly expressive reading…. Atmosphere and rhythmic vitality are important, and these qualities Barnes has in abundance." The American Record said, "Barnes is an expressive pianist with a lovely tone and a flair for the dramatic." The Trilogy Sonata and the Orphée Suite for Piano are published by Chester Music of London and are available at sheetmusicplus.com. Barnes' eleventh CD, The American Virtuoso, featuring the music of Philip Glass, Samuel Barber, and Joan Tower was released on Orange Mountain Music to much critical acclaim. The American Record Guide wrote, "Another fine release from the amazing pianist Paul Barnes… with a pianist like this, new American music is in good hands."
Barnes also commissioned a new piano concerto, Ancient Keys, written by Victoria Bond and based on a Greek Orthodox chant. The world-première recording of this concerto as well as Gershwin's Rhapsody in Blue was released on Albany Records. Barnes has also commissioned Victoria Bond to write a new piano work based on the Greek Orthodox hymn on the crucifixion of Christ. Simeron Kremate (Today is Suspended) is co-commissioned by the Hixson-Lied College of Fine and Performing Arts and the SDG Music Foundation in Chicago. The world première of Bond's new work was given at Kimball Recital Hall on March 3, 2019, with the Chicago premiere on March 10 at the beautiful Nichols Hall at the Music Institute of Chicago.
With performances throughout Europe, the Near East, the Far East, and the U.S., Barnes' unique lecture/recitals have received international acclaim. Liszt and the Cross: Music as Sacrament in the B Minor Sonata explores the fascinating relationship between music, theology, and the Orthodox icon. Barnes' live recording of this lecture recital was recently released on the Liszt Digital label. The British Society Newsletter reviewed the recording and wrote that Barnes was "a fine pianist and gives us a performance of resounding conviction." Clavier Magazine wrote, "It is a majestic, reverential performance that elevates listeners to the sacred experience Barnes so eloquently describes in the lecture."
Barnes is Marguerite Scribante Professor of Music at the University of Nebraska–Lincoln Glenn Korff School of Music. He teaches during the summer at the Vienna International Piano Academy and the Amalfi Coast Music Festival. In great demand as a pedagogue and clinician, Barnes has served as convention artist at several state MTNA conventions, most recently at the 2018 Virginia MTA in Lynchburg, and was recently named "Teacher of the Year" by the Nebraska Music Teachers Association.
Upcoming performances include Barnes' latest lecture recital, Love, Death, and Resurrection in the Musical Vision of Philip Glass, Franz Liszt, and Ancient Chant. Barnes gave the first performance of this interdisciplinary event at California State University at Northridge's Cypress Hall with additional performances in Philadelphia, Arizona, South Carolina, including the Amalfi Coast Music Festival and the 2018 American Liszt Society Festival to be held at Furman University.
Barnes' recordings are available on Pandora, iTunes, Apple Music, YouTube, and Amazon.