---
"…this musical time-capsule offers enough resplendence to transport anyone." — The Boston Globe
"...consummate style, grace, and unity of spirit" — The New York Times
---
ACRONYM
7:30 pm
Thursday, November 10, 2022

$35 Regular | $5 Student
Complimentary Streaming for Ticket Holders
---
Program
"Dreams of the Wounded Musketeer," featuring early music of Vienna and the Alps
---
---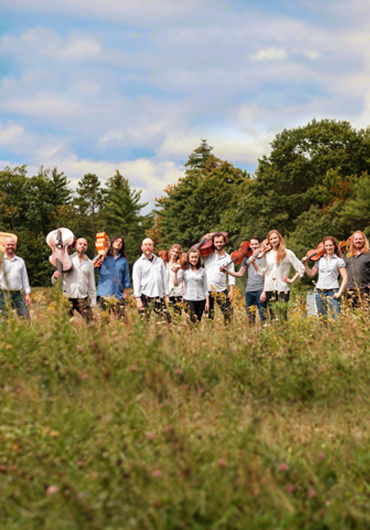 ---
Francis Poulenc (1899-1963)
Trio for Oboe, Bassoon and Piano
---
Alfred Schnittke (1934-1998) (arr. M. Krutik)
Suite in the Old Style
Pastorale
Ballet
Minuet
Fugue
Pantomine
---
Dmitri Shostakovich (1906-1975) (arr. Anatoly Trofimov)
Romance, op.97a
A Spin Through Moscow
---
---
Viet Cuong (b.1990)
Explain Yourself (2019)
Commissioned for the Poulenc Trio by the Barlow Endowment for Music Composition
---
Tom Benjamin (b. 1940)
Three Études After Whitman (2003)
Lament
Valse Triste/Valse Oubliée
Perpetuum Mobile
Written for the Poulenc Trio
OR
Gioacchino Rossini (1792-1878) (arr. Charles Triébert & Eugène Jancourt)
Fantaisie Concertante on themes from Semiramide
---
---
---
Anonymous (?Biber/?Schmelzer)
Sonata Jucunda a6 in D Minor
Giovanni Priuli (c.1575-1626)
Canzona Prima a8 from Sacrorum Concentuum
Giovanni Valentini (c.1582-1649)
Sonata a4 (arr. a10) in G Minor "Enharmonic"
Antonio Bertali (1605-1669)
Sonata a4 in D Minor
Alessandro Poglietti (d. 1683)
Sonata a8 in A Minor
Johann Pezel (1639-1694)
Ciacona a6 in B-flat Major from Opus Musicum Sonatarum

---
---
Johann Rosenmüller (1619-1684)
Sonata a5 in A Minor  
Samuel Capricornus (1628-1665)
Sonata a8 in A Minor
Adam Drese (1620-1701)
Sonata a6 in C Major
 J.H. Schmelzer (c. 1620/23-1680)
Serenada in Mascara a8 in A Major
H.I.F. von Biber (1644-1704)
Battalia a10 in D Major
---
---
Baroque band ACRONYM—an "outstanding young early-music string ensemble" (The New Yorker)—is dedicated to giving modern premières of the wild instrumental music of the seventeenth century. Playing with "…consummate style, grace, and unity of spirit" (The New York Times), the group formed in 2012 and has released eight critically acclaimed CDs since 2014. Recent projects include the first modern performances and recordings of works by Biber and Rosenmüller, and Samuel Capricornus's epic cantata cycle Jubilus Bernhardi with the Bach Choir of Holy Trinity. Forthcoming albums include the première recording of Johann Heinrich Schmelzer's forgotten oratorio Le Memorie Dolorose alongside the early music ensemble TENET Vocal Artists.
Recent and upcoming engagements for ACRONYM include Boston Early Music Festival, Music Before 1800 (NYC), Isabella Stewart Gardner Museum (Boston), Washington National Cathedral (DC), Hamilton College Performing Arts Series (Clinton, NY), Indianapolis Early Music Festival, Toledo Museum of Art, Renaissance & Baroque (Pittsburgh), Academy of Early Music (Ann Arbor), Chamber Music Wilmington (NC), Electric Earth Concerts (Peterborough, NH), Mahaiwe Performing Arts Center's Close Encounters with Music (Great Barrington, MA) and Five Boroughs Music Festival (NYC). In the 2018-19 season, ACRONYM has academic residencies at Youngstown State University and Vassar College. ACRONYM's musicians can be heard in Apollo's Fire, Tafelmusik, Les Arts Florissants, Handel and Haydn Society, Chicago Lyric Opera, International Contemporary Ensemble and the English Concert.
---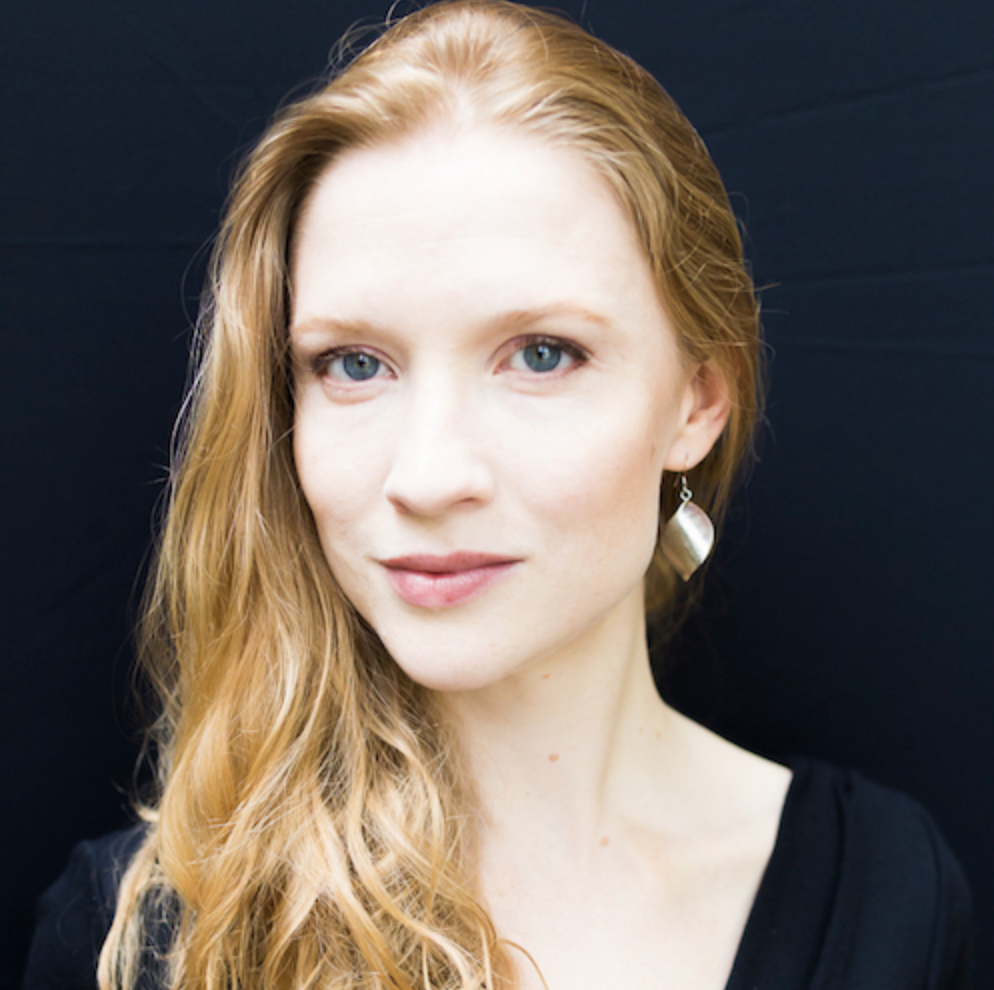 ---
ADRIANE POST, VIOLIN & VIOLA
ADRIANE POST's baroque violin playing has been described as "exquisite" by The New York Times. Sought after as leader, collaborator and soloist in ensembles across the US, she is a founding member of ACRONYM Ensemble and Diderot String Quartet, concertmaster of the Washington National Cathedral Orchestra, associate principal of Apollo's Fire, soloist and collaborator with Four Nations Ensemble, and guest concertmaster with groups such as Seraphic Fire and NY Baroque Inc. A tenured member of Handel + Haydn Society, Adriane performs regularly with Trinity Wall Street Baroque Orchestra, has appeared with The English Concert and Harry Bicket and as guest with Les Délices, Chatham Baroque and Tenet. Recent and upcoming Festival and tour appearances include Carnegie Hall, Caramoor, Tanglewood, Ravinia and Carmel Bach Festival. Invested particularly in 17th Century and Classical through Early Romantic performance practice, Adriane received her BM from Oberlin Conservatory, where she first fell in love with the baroque violin. She received her MM from The Juilliard School's Historical Performance program.  Based in New York and Chicago, she was born and raised in Vermont.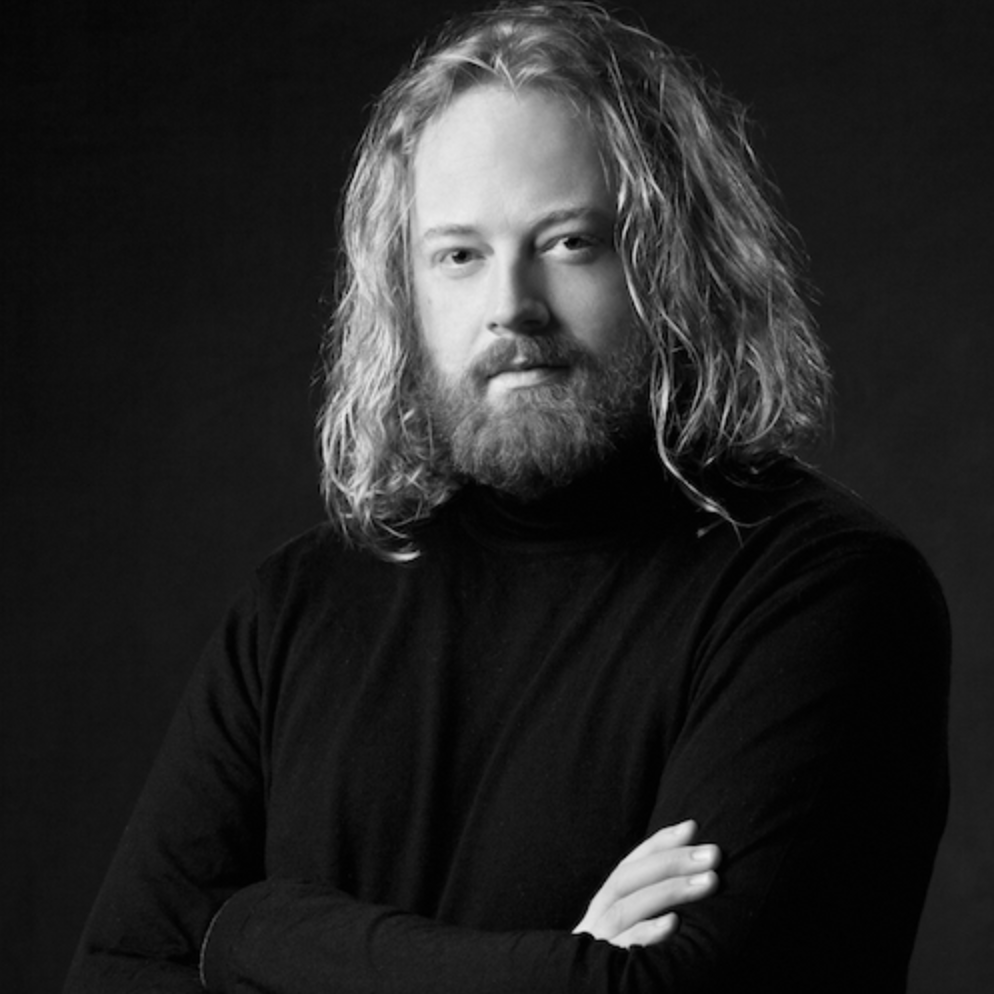 ---
EDWIN HUIZINGA, VIOLIN
Performing both baroque and modern repertoire, Canadian violinist Edwin Huizinga has appeared alongside Yo-Yo Ma, Itzhak Perlman, Renée Fleming, Dawn Upshaw, Mike Marshall, and Stevie Wonder, and has been featured as a soloist with the San Bernardino Symphony, Trinity Alps Chamber Music Festival, and the Banff Summer Arts Festival. The 2019-20 season will bring a conducting and soloist debut with the Guelph Symphony Orchestra. Edwin is a founding member of the baroque ensemble ACRONYM which has released eight full-length albums of previously unknown and unrecorded baroque music. Edwin also performs worldwide with his folk and baroque duo Fire & Grace, and tours extensively with Tafelmusik. Edwin is part of the artistic leadership of Carmel Bach Festival, and serves as the Artistic Director for Sweetwater Music Festival and Big Sur Music Camp. An avid composer, Edwin was commissioned to write a piece for Canada's 150th anniversary. Edwin is a member of the Juno-nominated indie rock band The Wooden Sky, and is a founding member of the Classical Revolution—an organization dedicated to shaping the future of concerts and jam sessions in alternative locations around the world.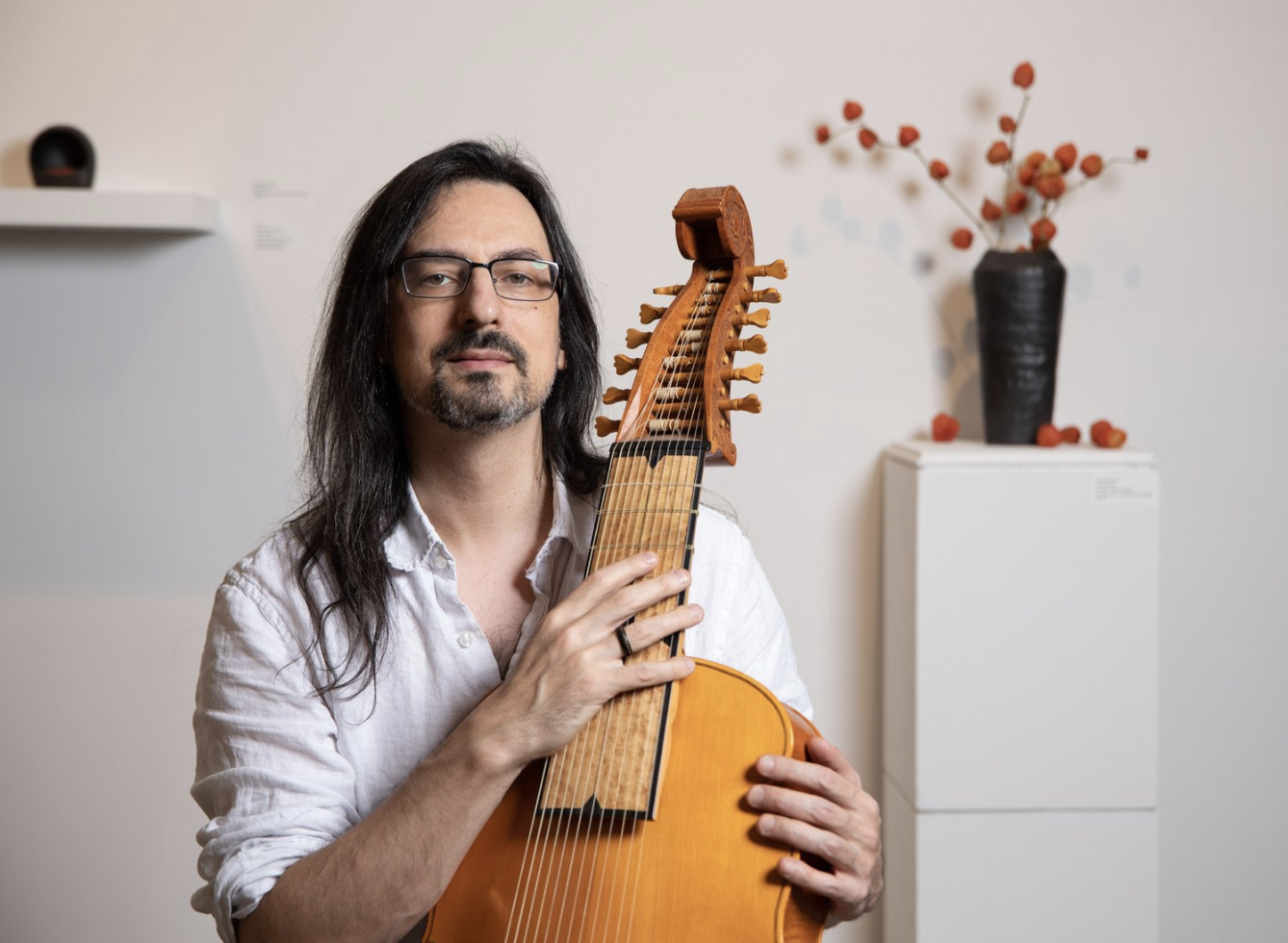 ---
KIVIE CAHN-LIPMAN, VIOLA DA GAMBA & LIRONE
While all the other kids were learning addition in first grade, Kivie Cahn-Lipman was running around the classroom singing that he was a yeti. His kindly teacher said he was very musical, so Kivie was allowed his choice of instruments along with the therapy. He told his parents he wanted to play the drums, so they asked him what instrument he REALLY wanted to play. "The tuba," he replied, and they handed him a violin. The violin teacher was all "you can't touch the violin until you've learned to respect the violin," but in their third lesson Kivie picked his nose and wiped it on the violin, and then that teacher went away and Kivie's parents gave him a cello. And when he picked his nose and wiped it on the cello, the new teacher was like "ewww gross don't do that, here's a tissue, clean that up and let's play music," and that seemed like a good idea.

Eventually Kivie went to Oberlin and then Juilliard, and after awhile each school gave him a fancy document written in Latin that hopefully indicates that he graduated. He finished up his education at the University of Cincinnati, and he's a doctor now. Not that kind of doctor. Since its foundation in 2001, Kivie has been the cellist of the International Contemporary Ensemble (and please don't abbreviate it to "ICE" anymore), and he still tours all over the world performing with them. He served on the faculties of Smith College and Mount Holyoke College from 2005–2012 and The College of New Jersey from 2015-2017, and he's now an Assistant Professor of Cello at Youngstown State University.

Kivie also plays the viola da gamba for some reason, and he performs and records with LeStrange Viols. He formed ACRONYM because he found a bunch of seventeenth-century music in old manuscripts and wanted to play it with his friends; they've got eight CDs of modern premieres recorded and more on the way. Kivie's 2014 solo recording of J.S. Bach's cello suites got a nice blurb in a trade publication called The Strad, but he's way more proud of the warm personal letter praising the disc which he received from Justice Ruth Bader Ginsburg. Kivie's mom also claims to like the recording, although she thinks some of the tempos are too fast. You can find it on sale wherever you can still find music on sale, and the discs make great coasters.

Also, a recent review in the New York Times noted that "his long, flowing hair often covered his face as he played." Seriously, the New York Times printed that. Kivie mostly stopped picking his nose in 1985.
---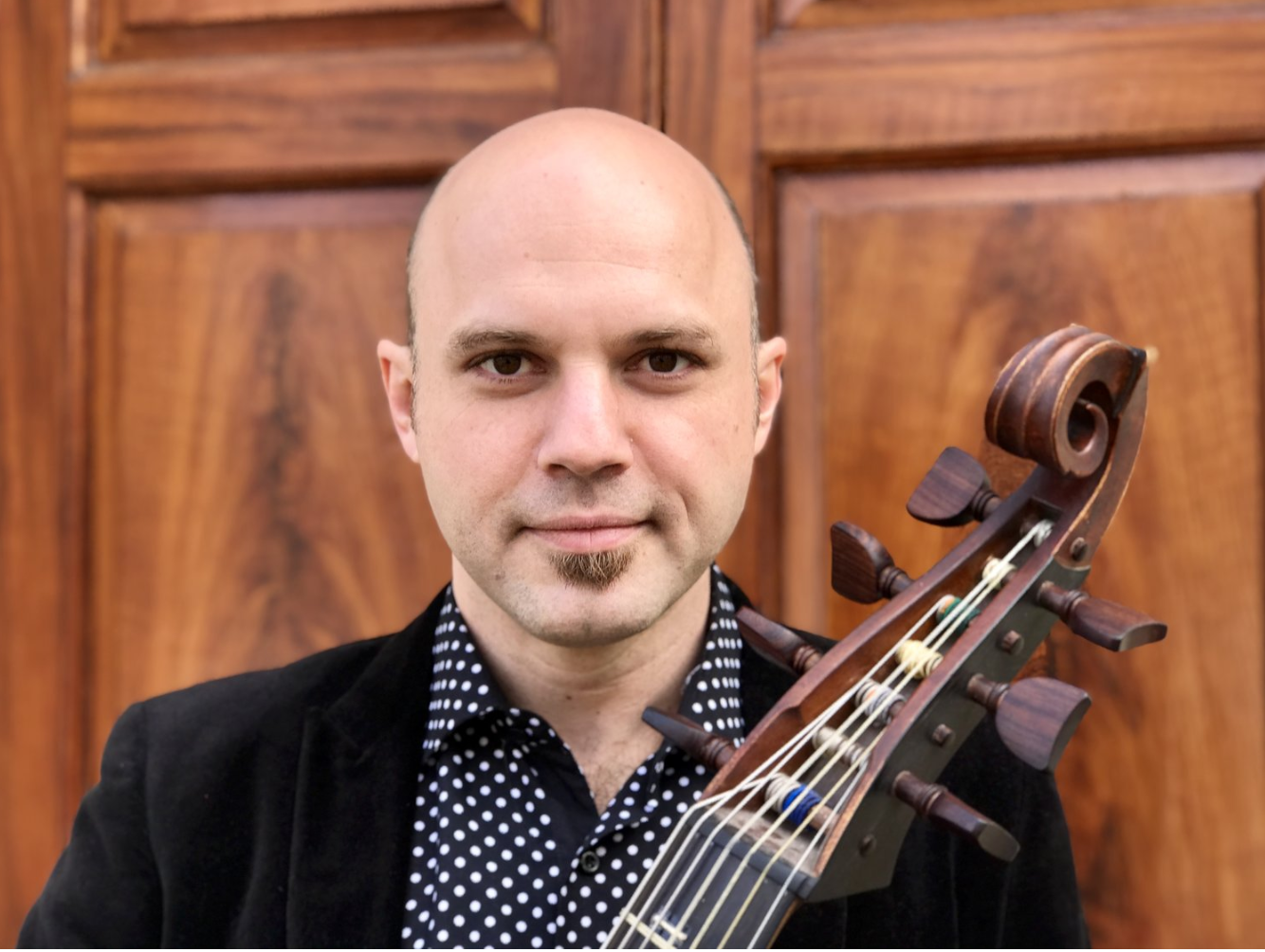 LOREN LUDWIG, VIOLA DA GAMBA
Loren Ludwig is a performer/scholar based in Baltimore, MD. Praised for his "outstanding" playing by the Washington Post, Loren is a co-founder of LeStrange Viols and Science Ficta and performs with ACRONYM and numerous ensembles specializing in sixteenth and seventeenth century music in the US and abroad. As a musicologist, Loren explores the social dimensions of polyphony—how musical counterpoint fosters social relationships among those who play or sing it and what we can learn about those relationships by studying past musical cultures. Loren received a PhD in musicology from the University of Virginia and his work has been supported by the Fulbright Program, the Andrew W. Mellon Foundation and the American Musicological Society.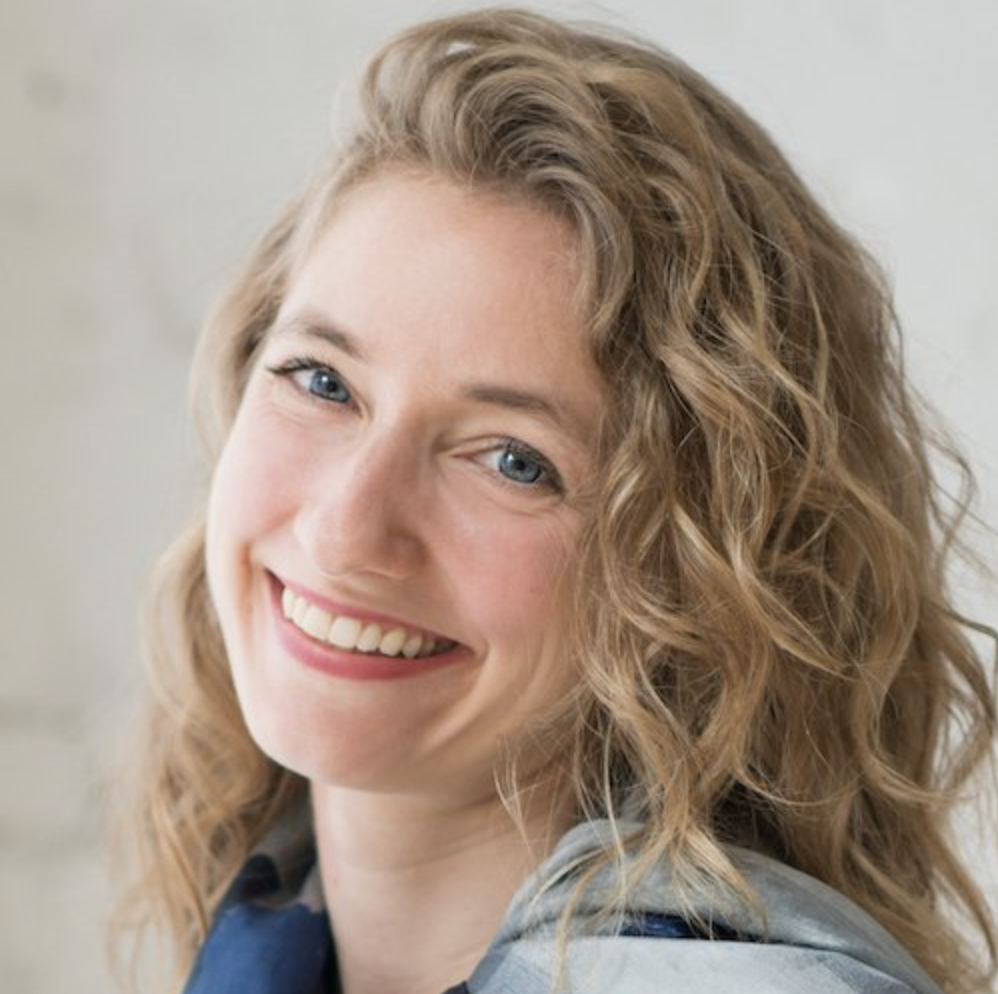 ---
BETH WENSTROM, VIOLIN
Praised for her "vitality and eloquent phrasing, as well as agility" (The Strad), Beth Wenstrom has performed as soloist and concertmaster with Trinity Wall Street Baroque Orchestra, New York Baroque Incorporated, Sebastian Chamber Players and Quodlibet Ensemble.  Beth is a founding member of Wayward Sisters, winner of the 2011 Early Music America/Naxos Competition as well as an original member of the "vital and vibrant" ensemble, ACRONYM (Classics Today.)  Beth has also played in the Boston Early Music Festival Orchestra, Apollo's Fire, The Orchestra of the Age of Enlightenment, Les Delices, Tenet, New York City's Helicon, Carmel Bach Festival and loves recording with artists such as children's singer-songwriter Justin Roberts and film score composer, Evan Wilson.
Beth serves as the string coach for the baroque ensemble at SUNY Stony Brook, and has become a recurring guest teacher at Oberlin Conservatory, leading and coaching the conservatory's Oberlin Baroque Orchestra, as well as teaching at BPI (Baroque Performance Institute at Oberlin). Beth has also coached at Rutgers University, Vassar College, Muhlenberg College and has taught at the Amherst Early Music Festival.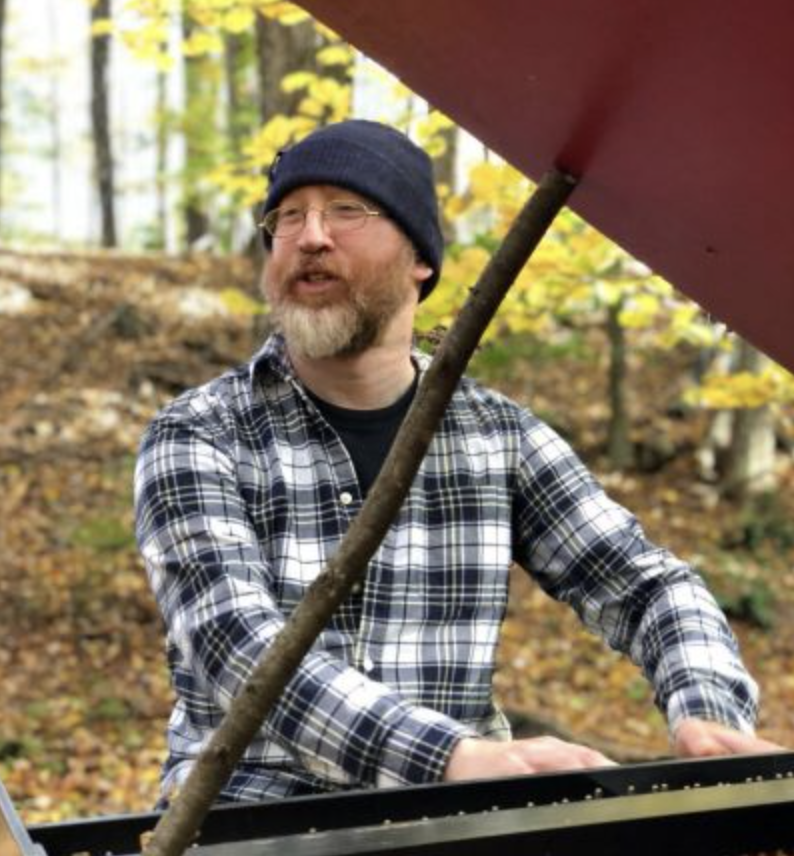 ---
ELLIOT FIGG, HARPSICHORD & ORGAN
Elliot Figg is a keyboardist, conductor and composer from Dallas, Texas. He is a graduate of the Historical Performance Program at The Juilliard School where he studied harpsichord with Kenneth Weiss. He has also studied with Arthur Haas at the Yale School of Music. Elliot is an active member of several New York based early music and contemporary ensembles, including ACRONYM, New York Baroque Incorporated, and New Vintage Baroque. Recent engagements include: Conductor and harpsichordist for L'Amant Anonyme with Little Opera Theatre of New York; assistant conductor and harpsichordist for Cavalli's Veremonda with Spoleto Festival USA; assistant conductor and harpsichordist for Dido and Aeneas with L.A. Opera; assistant conductor and harpsichordist for Alcina and Orlando with WhiteboxLab. Elliot received Bachelor's and Master's degrees in music composition from the University of North Texas where he studied composition with Cindy McTee and Joseph Klein, and harpsichord with Lenora McCroskey. His own works combine baroque performance techniques with altered tuning systems and modern formal approaches.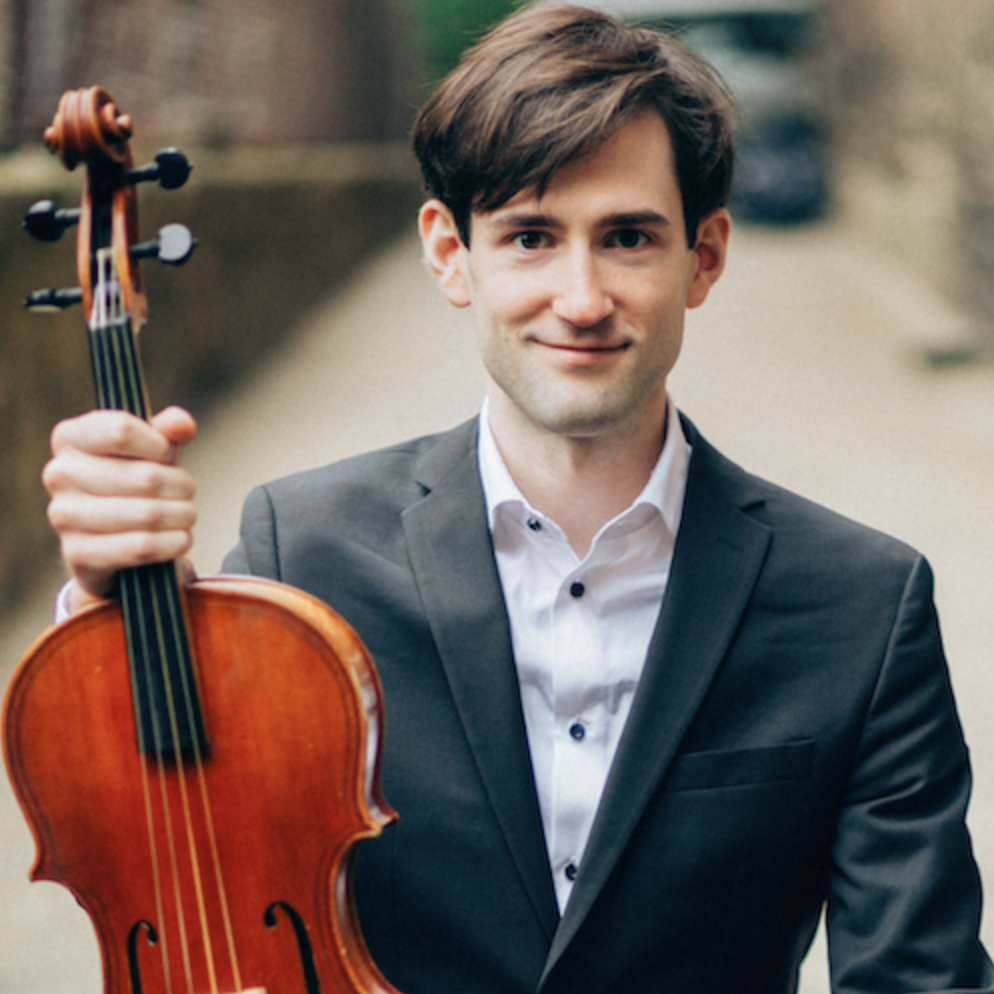 ---
KYLE MILLER, VIOLA
Violist Kyle Miller made his concerto debut in 2005 with the Reading (Pennsylvania) Symphony Orchestra as 'the dog' in P.D.Q. Bach's Canine Cantata, Wachet Arf! Since that day, Kyle has gone on to study at the New England Conservatory, the Eastman School of Music, and The Juilliard School, the last at which he earned master's degrees in both viola performance and historical performance. A member of ACRONYM (a seventeenth-century instrumental jam band), Diderot String Quartet, Four Nations Ensemble, and New York Baroque Incorporated, Kyle also has appeared onstage with Apollo's Fire, Clarion Orchestra, the English Concert, House of Time, Mercury, Opera Lafayette, Quodlibet Ensemble, the Sebastians, Tafelmusik Baroque Orchestra, and Trinity Baroque Orchestra. Kyle has performed at the Carmel Bach Festival and the Staunton Music Festival; and as a member of Diderot String Quartet, he has served as a guest artist and coach at Oberlin College's Baroque Performance Institute. In 2015, Kyle was selected to be an English Concert American Fellow. In 2017 and 2018, Kyle wore a wig and frock coat on Broadway, where he performed in a run of Claire van Kampen's play, Farinelli and the King.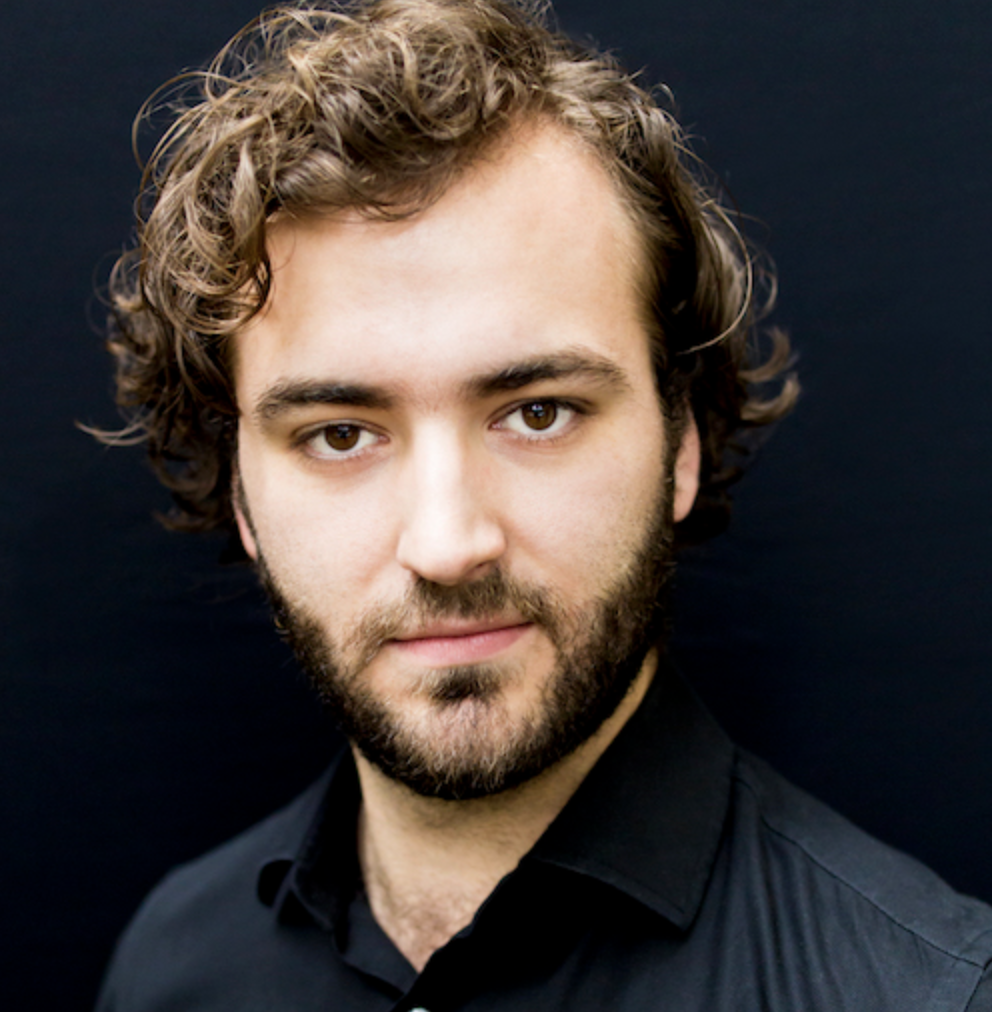 ---
PAUL DWYER, CELLO
Cellist Paul Dwyer is Assistant Principal cello of Lyric Opera of Chicago. He was born just south of there in Munster, Indiana, but spent the most formative years of his life (according to Freud) in Vienna, where he decided to play the double bass, but was told he's too small.  At age eight his family moved to Munich, where Paul spent most of his time playing soccer, running subversive school newspapers and transcribing Metallica songs for a heavy metal cello quartet he formed with his best friends. Dwyer followed his roots back to the American Midwest for college, studying at the Oberlin Conservatory (B.M. '07) and the University of Michigan (M.M. '08; D.M.A. '12), where he was the recipient of a Javits Fellowship and Presser Award, before spending a year in Amsterdam as a Fulbright Fellow studying new music with Frances-Marie Uitti and baroque cello with Anner Byslma. In 2013, he completed additional graduate studies in the Historical Performance department of The Juilliard School. Paul is fortunate to have a rich musical life playing both historical and modern cello. He loves to play chamber music and collaborate with young composers. He is a founding member of Diderot String Quartet and ACRONYM, and plays with ensembles such as Trinity Wall Street Baroque Orchestra and the Handel & Haydn Society Orchestra. He lives with his wife, Adriane, in Chicago and Brooklyn.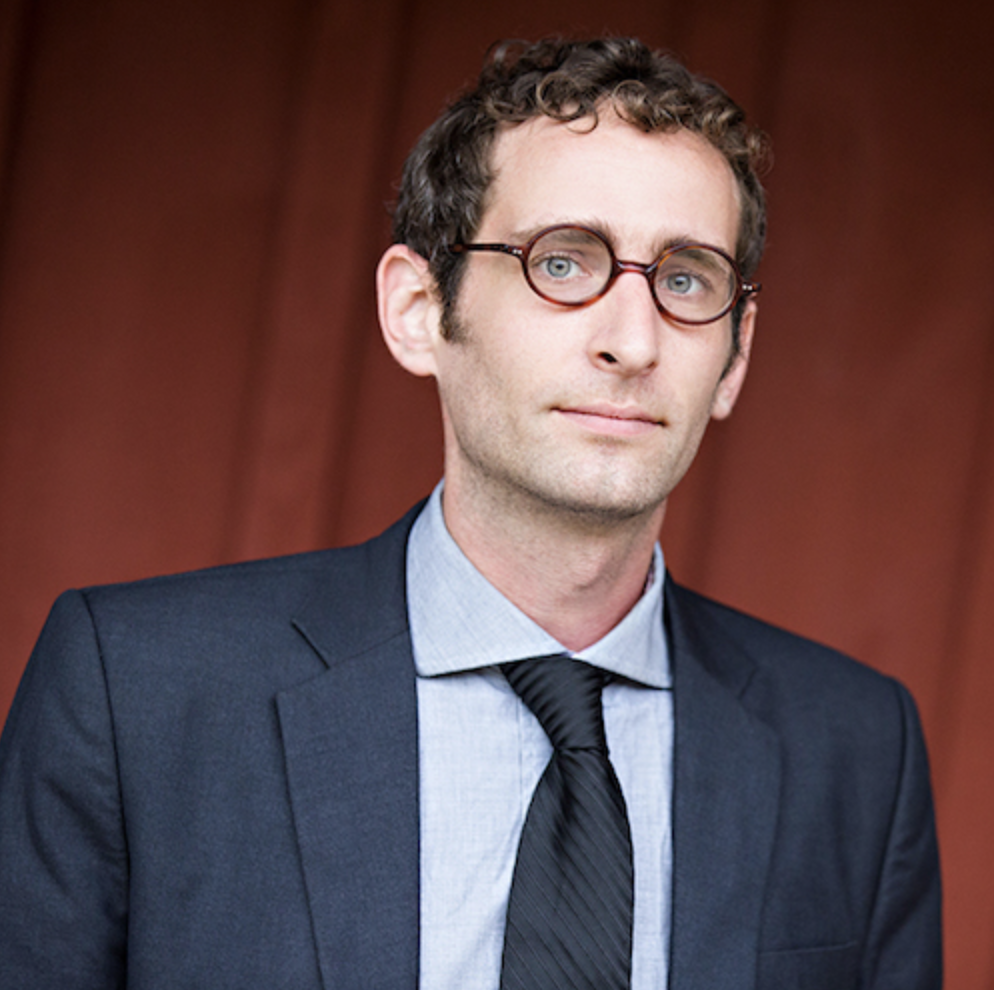 ---
DOUG BALLIETT, VIOLONE & VIOLA DA GAMBA
Doug Balliett is a composer, instrumentalist and poet based in New York City. The New York Times has described his poetry as "brilliant and witty" (Clytie and the Sun), his bass playing as "elegant" (Shawn Jaeger's In Old Virginny), and his compositions as "vivid, emotive, with contemporary twists" (Actaeon). Popular new music blog I Care if You Listen has critiqued Mr. Balliett's work as "weird in the best possible way" (A Gnostic Passion) and "light-hearted yet dark…it had the audience laughing one minute and in tears the next…" (Pyramus and Thisbe). He is a tireless performer of new music, and is professor of historic basses at the Juilliard School. With a constant stream of commissions, a weekly show on New York Public Radio, and nearly 200 performances per year, Mr. Balliett has been identified as an emerging voice for his generation.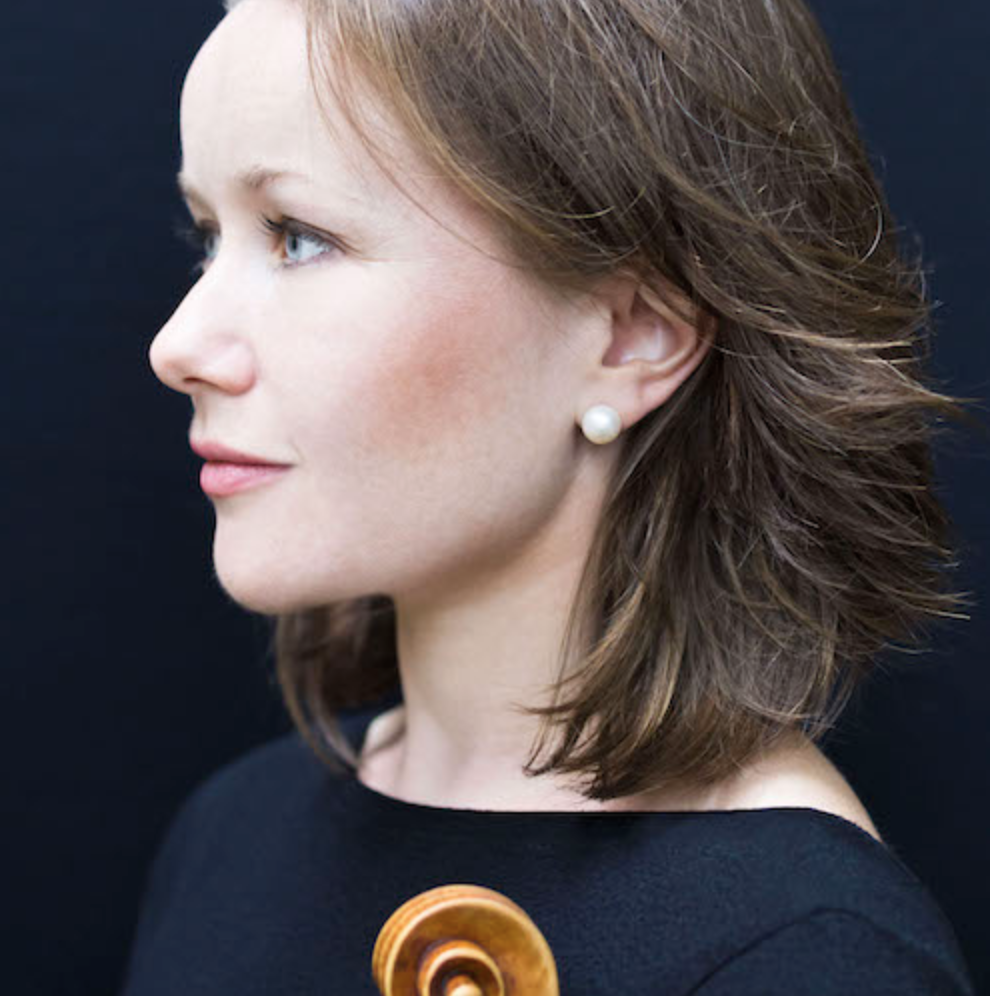 ---
JOHANNA NOVOM, VIOLIN
Violinist Johanna Novom appears as a soloist, principal, chamber and orchestral musician with ensembles across the US. A first prize winner of the American Bach Soloists' International Young Artists Competition, Johanna holds a Master's degree in Historical Performance from Oberlin Conservatory. She is Co-Concertmaster of Apollo's Fire: The Cleveland Baroque Orchestra, Principal at Washington National Cathedral Baroque Orchestra, and a member of Diderot String Quartet and ACRONYM. Johanna also performs with ensembles such as Trinity Wall Street Baroque Orchestra, Boston Early Music Festival Orchestra, Tafelmusik, American Bach Soloists, Clarion, the Washington Bach Consort, Chatham Baroque, the Sebastian Chamber Players, Spire Ensemble, Opera Lafayette, and New York Baroque Incorporated. Recent and upcoming festival engagements include the Boston Early Music Festival, Carmel Bach Festival, Tanglewood, and the BBC Proms Festival. Performing takes Johanna to magnificent venues throughout Europe and North America, such as New York's Carnegie Hall, London's Wigmore Hall, Amsterdam's Concertgebow, Rome's Santa Maria Basilica, the Teatro Royal of Madrid, and the Grand Théâtre de Bordeaux. Johanna was a 2010-11 fellowship member of the Yale Baroque Ensemble, and is now based in Brooklyn, NY.