---
"One can maximize the minimal without driving out the elegance, the dance-like, the intimacy and the immediacy, for which there is no better instrument than the baryton. Which in turn is perfectly demonstrated by the Valencia Baryton Project. … Apparently small music can be this big. You can't get enough of it." — Die Welt
"Each player's performance is impeccable, not only on an individual level but also together. They have realized an exquisite and selfless work of chamber playing, executing a performance as a compact trio both precise and balanced" — Simón Andueza - Ritmo
---
7:30 pm
Tuesday, March 28, 2023

$35 Regular | $5 Student
Complimentary Streaming for Ticket Holders
---
Program
Haydn composed several pieces for the baryton, a stringed instrument popular in his time. This program includes four trios by Haydn and modern pieces by Ivan Moody, John Pickup and Steve Zink.
---
---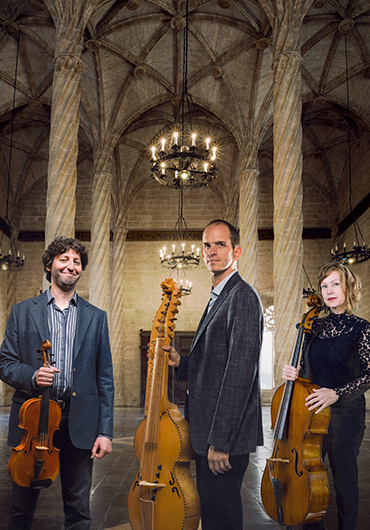 ---
Franz Joseph Haydn - Baryton Trio n. 67 in G major, Hob. XI:67
Moderato
Menuet
Finale: Presto
---
Steve Zink - Baryton Trio (2022)
World Premiere
---
Franz Joseph Haydn – Baryton Trio n. 35 in A major, Hob. XI:35

Adagio cantabile
Allegro di molto
Menuet- Trio
---
---
John Pickup – Prelude 1 (2021)
---
Franz Joseph Haydn - Baryton Trio n. 87 in A minor, Hob. XI:87 
Adagio
Allegro Molto
Menuetto
---
Jose Zárate – Berceuse Rouge (2022)
---
Franz Joseph Haydn - Baryton Trio n. 69 in D major, Hob. XI:69
Adagio
Menuet: Allegretto
Finale: Presto
---
Valencia Baryton Project Members
---
A string trio with four instruments? A harpsichord hiding behind the cello? The Valencia Baryton Project has dedicated itself to the performance of music written for an ancient and little-known instrument, the baryton. A cross between the viol da gamba and lirone, with 10 resonating and plucked strings down the back of the instrument, the baryton gives the traditional string trio an entirely new dimension.
The Valencia Baryton Project was formed by colleagues from the opera of the Palau de les Arts and the Orchestre Nationale Montpellier with the vision of performing the nearly 160 works written by Franz Joseph Haydn as well as compositions by other composers, both modern and classical. At the heart of the ensemble is the traditional formation in trio – baryton, viola, and violoncello – for which Haydn wrote 123 works of outstanding beauty during his time as the court composer for the Prince Esterhazy of Austria.
With Matthew Baker, one of only a handful baryton performers in the world, the Valencia Baryton Project have delighted audiences in North, Central and South America as well as Europe with what is considered to have been the pinnacle of aristocratic instruments of the classical era. Their work has been described as 'beautifully polished' (Musicalifeiten) and "delightfully inventive" (The Strad). They have been featured in publications and programs such as Berklee Now (USA), Radio Nacional de España, BBC 3 (UK), Die Welt (Germany), and Classic FM (UK) amongst others.
In 2021, the Valencia Baryton Project released Naxos Records' first ever baryton CD, launching a new series for the label. Their recording has been described as "spiritedly performed and superbly recorded" (Classical Music Daily, UK), "highly recommended" (Stretto, Belgium), "a discovery for curious ears" (OnlineMerker, Switzerland), and "virtuosic" (WDR 3, Germany). The CD was nominated as one of the finalists for Best Classical CD of the Carles Santos Premios and has also appeared in Gramophone's top 20 Classical charts in the UK.
As Haydn was not limited to writing trios, likewise the Valencia Baryton Project has from the beginning been a flexible ensemble, adapting from its standard trio setting to accommodate anything from duo to quintet or even octet to accommodate the numerous works written for the instrument.
Beyond the over 160 works by Haydn for this instrument, the ensemble has added to their repertoire works by numerous other contemporaries of Haydn such as Tomasini, Lidl, Neumann and Bergsteiner as well as working with modern day composers such as Ivan Moody, Steve Zink, John Pickup and Julian Calarco. They have also collaborated with international artists such as Carrie Krause (violin, USA), Jeremy Brooker (baryton, UK), Chris Hirst (theorbo, UK) and Paloma Friedhoff (soprano, Spain) amongst many others.
---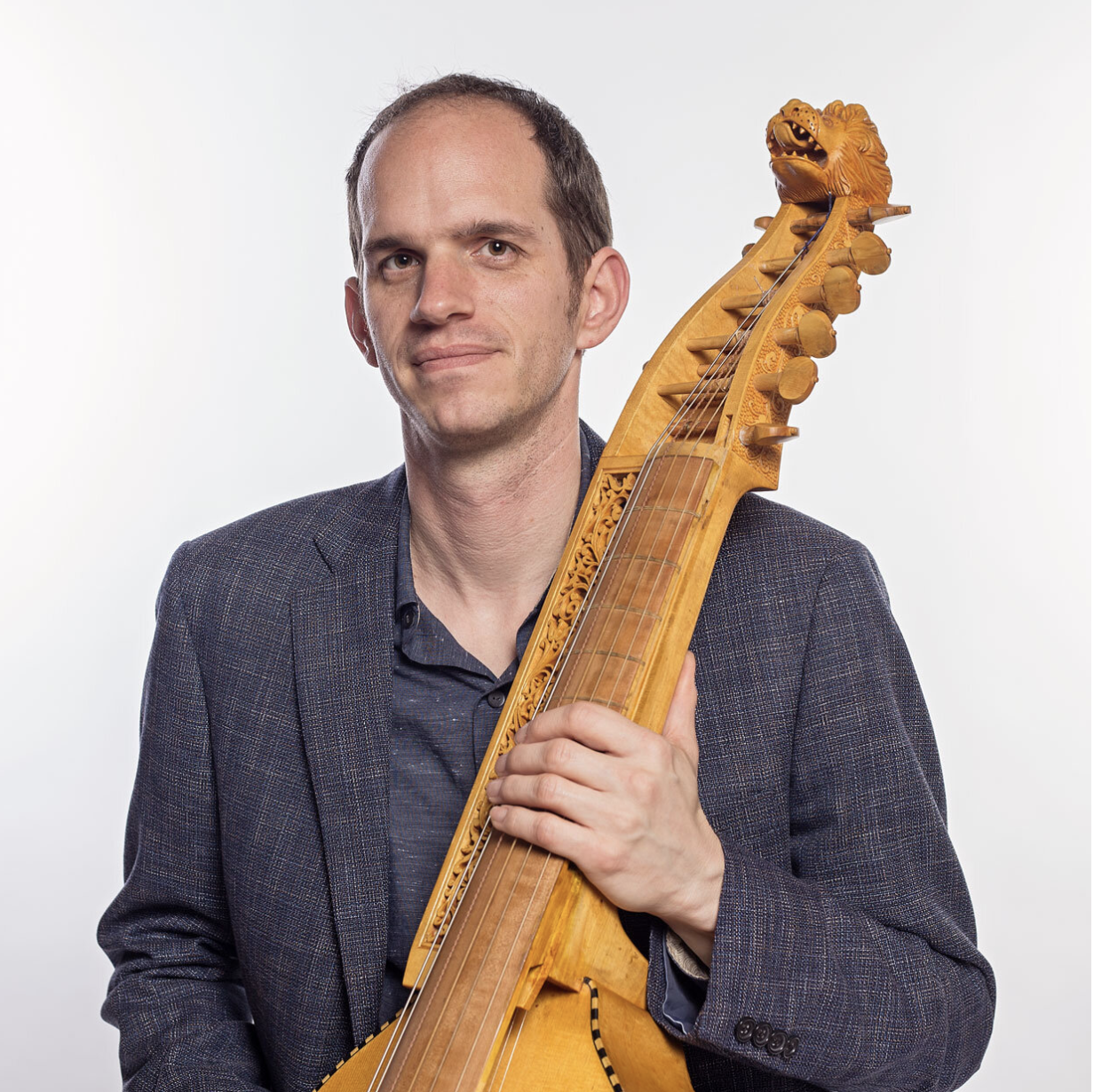 Matthew Baker, Baryton
Originally from Sioux City, Iowa, Matthew Baker began his professional music career as a double bassist at the early age of 13 with the Sioux City Symphony Orchestra, as their youngest member ever to have joined.  
Today, Matt leads a diversified performance career, having achieved recognition worldwide for his work in classical, jazz, folk, and theatrical performance in over 20 countries on both the baryton and double bass.  He has had critical acclaim from concerts and recordings in publications such as The Strad, Gramophone, The Times, BBC Music Magazine, and Bass World, among many others.
Matt has worked with Naxos Records over the last 5 years with the Elan Quintet in their ongoing and critically-acclaimed project of resurrecting and recording George Onslow's string quintets and now with the Valencia Baryton Project Matt has, to critical acclaim, recorded the label's first CD of baryton works. 
As a barytonist, Matt has moved beyond its traditional repertoire, expanding it with works such as an arrangement of Mozart's duo KV292 with theorbist Christ Hirst for Classic FM which garnered viral status as well as premiering a new genre of music for baryton with French jazz pianist, Baptiste Bailly in what was reported to be the first jazz baryton concert ever. 
Beyond his work with the baryton, Matthew is the professor of double bass at Berklee College of Music Valencia and a member of the Orquesta de Palau de les Arts, the opera of Valencia.
He holds a Bachelor of Music from the Royal Northern College of Music in Manchester, UK, and a Postgraduate Diploma from the Royal Academy of Music in London, UK.
Matt is an ambassador to Schertler Electronics and is an endorser for Wiedoeft Rosin.
---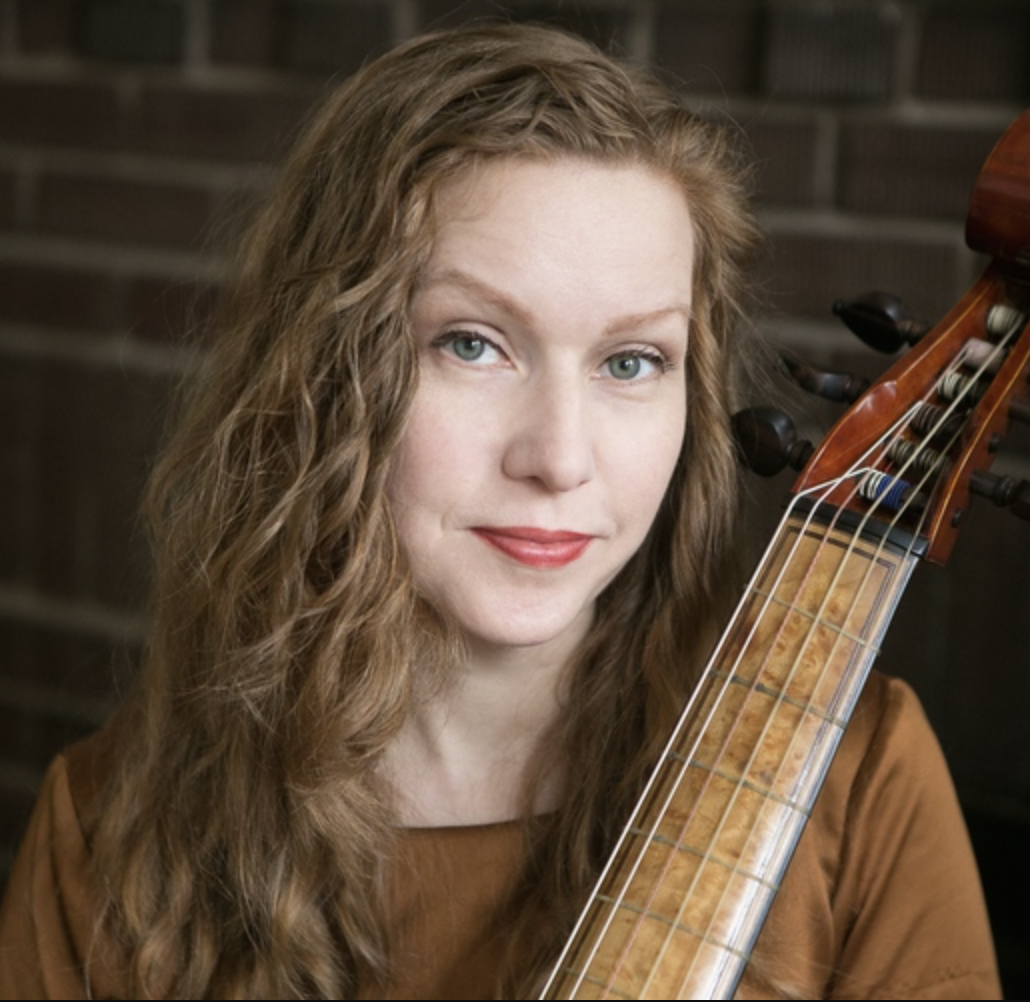 Amy Domingues, Cello and Viola De Gamba
Amy Domingues performs on the cello and viola da gamba. Her early career found her honing her ensemble skills as a session cellist, recording and touring with classical, rock and experimental ensembles in the USA, Europe, and Japan. Later, armed with an unrelenting interest in music history, Amy turned her focus to the viola da gamba. Following several years of study, including masterclasses with Wieland Kuijken, Paolo Pandolfo, and Philippe Pierlot, she earned a Master's degree in Historical Performance from Peabody Conservatory.
Ms. Domingues has enjoyed an ambitious career as a historically-informed musician, performing on baroque cello and viola da gamba with groups as varied as The Folger Consort, Hesperus, and The Washington Bach Consort. Amy is a founding member of Sonnambula (Ensemble in Residence at the Metropolitan Museum of Art 2018-2019), and co-founder of Corda Nova Baroque.  She is an avid educator and maintains a private studio of cello and gamba students. Ms. Domingues has served as faculty at the Madison Early Music Festival, the Conclave of the Viola da Gamba Society of America, and appears on over 70 albums, most recently Sonnambula's world premiere of Leonora Duarte's Sinfonias (Centaur Records). She resides in Washington, DC.
---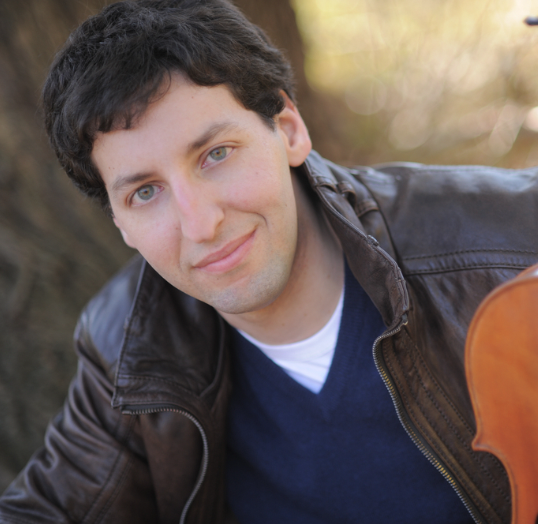 Brett Walfish, Violist
Violist, Brett Walfish, Co-Founder and Executive Director of the Rushmore Music Festival, has performed as a soloist and chamber musician throughout the United States, Ireland, Italy, and Israel. His concerts have taken him to Tel Aviv Opera House, the National Music Museum, the Historic Blackfriars Theatre and Carnegie Hall, among others. Praised by the conductor David Effron for a warm sound full of a "myriad of colors," 
Brett is an expressive and charismatic performer. He has collaborated with world-renowned artists including Philip Setzer, Atar Arad, Shmuel Ashkenasi, Stephan Barratt-Due, Annie Fullard, Michael Klotz, Rudolf Koelman, Misha Vitenson, and Hillel Zori. He has also performed with the highly acclaimed conductorless chamber orchestra, A Far Cry, as well as the New World Symphony.

Mr. Walfish is a devoted teacher of violin, viola, and chamber music, and has studied string pedagogy with the legendary Mimi Zweig at the Indiana University and completed a two-year long-term Suzuki teacher training certification at the School for Strings in New York City. He frequently travels across the United States for guest masterclasses and teaches privately through the Professional Violin Studio in Rapid City and Spearfish. His primary mentors included Lawrence Dutton of the Emerson String Quartet, Nicholas Cords of the Brooklyn Rider Quartet, and Martha Katz and Atar Arad of the Cleveland Quartet. Mr. Walfish holds a Master of Music degree and a Graduate Diploma in Viola Performance from the New England Conservatory, as well as a Bachelor of Music degree from Indiana University Jacob's School of Music.
His students have been accepted to the Juilliard School, New England Conservatory, Manhattan School of Music, Harvard University, Cornell University, among others.